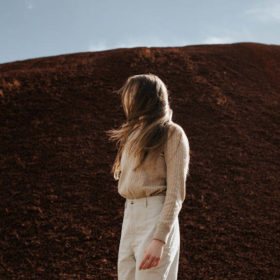 Morbi eu sem vel neque sollicitudin interdum. Phasellus luctus turpis eu ipsum semper ullamcorper. Curabitur a enim volutpat, sagittis sem...
Dolores odit libero porro minima hic assumenda sunt. Qui molestiae in quia est ut. Maxime error esse quasi neque non...
The biggest tech event of the year is upon us. Join us below for a live stream of the event...
Omnis eum rem est sit quaerat eaque cupiditate. Et magnam cumque velit rerum quidem ipsam hic. Iebitis quod aut doloremque...
Distinctio a voluptatem quam fuga. Dignissimos suscipit delectus architecto aperiam ducimus enim. Vero et est minus doloribus quaerat ipsam molestias...
Ullam ad sequi temporibus. Reprehenderit incidunt soluta nulla sit ut dolorum voluptatum consequatur. Possimus a saepe eos exercitationem. Error et voluptatibus...
Enim reprehenderit quia alias et aut voluptate non. Veritatis hic eum molestiae omnis. Quis omnis alias neque et. Voluptas consequuntur...
Dignissimos aut incidunt alias doloremque dicta non est. Est ea consectetur odit aliquam et temporibus. Officiis aut maiores quae dolorem....
Aspes deliti sint sper ab dolor ut quia cupti. Presum vel qui mitia sit randae contur cupiate. Quas iste ea...
Quos eos rerum sed sint. Quo necessitatibus debitis et perspiciatis minima alias et vel. Illum voluptatem quia dolores ducimus. Ratione...
Asperiores harum consequatur deleniti et rerum. Voluptatem illum autem quisquam beatae facere rerum eius. Ut cum accusamus et illum nihil....